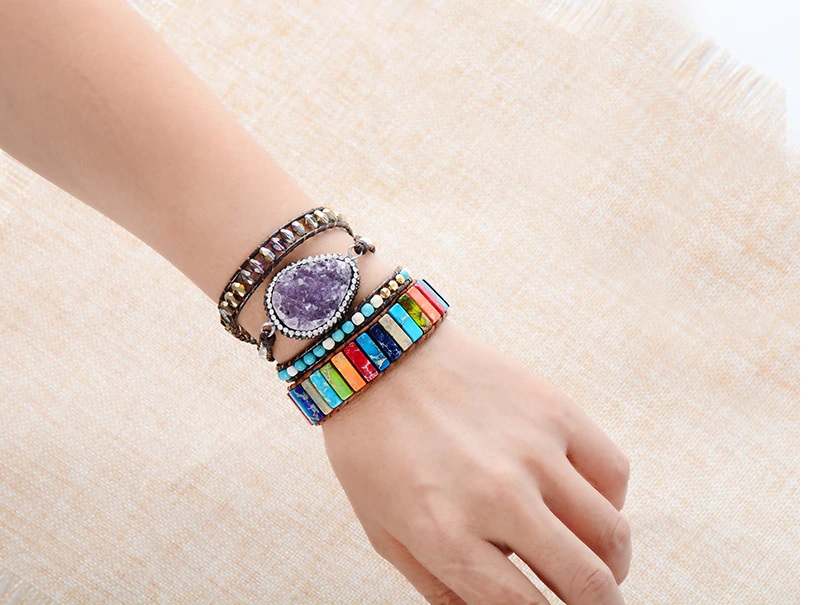 Hey Chakra fans !
BUY NOW this amazing beautiful leather wrap Chakra healing bracelets now and enjoy Free Worldwide Shipping. This multi color Chakra bracelet is carefully handmade with Natural stones
Large Size: 6.7 inches , Small size: 6.2 inches
Why Chakra Bracelets ?
Feeling tired all the time? Not enough energy left after long day of work or school?
The Chakra natural stones bracelet will help you balance, aligns and cleanse your 7 Chakras. Each of your Chakras are directly linked to these lovely rainbow chakra cleansing stones. Energize your main energy when you wear this bracelet, it will definitely leave you feeling happy, balanced and aligned.